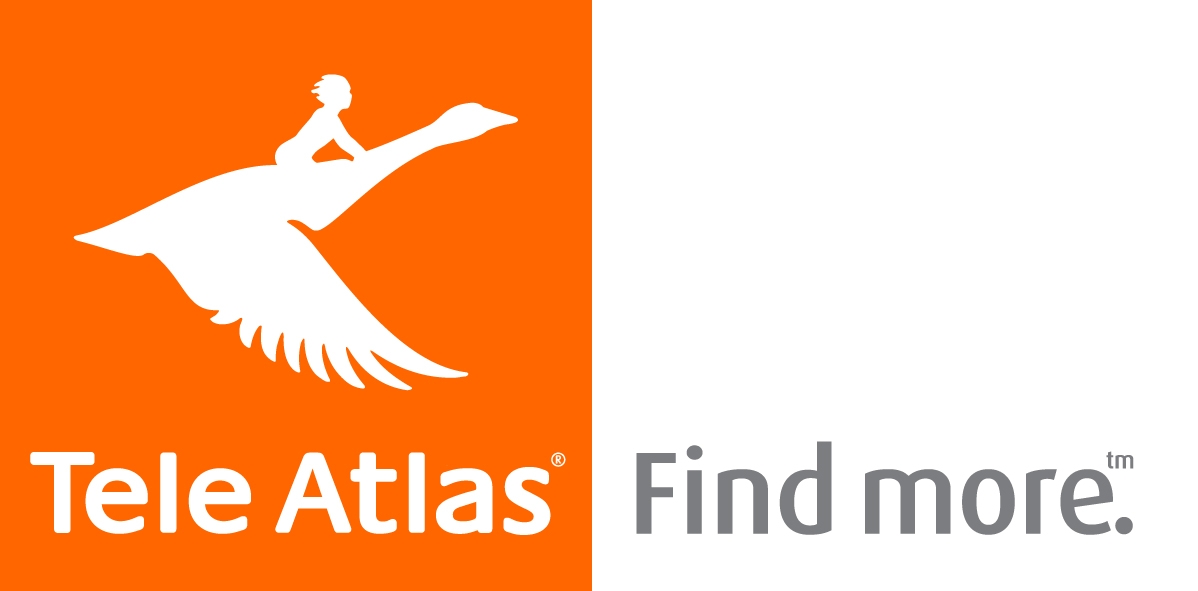 TELE ATLAS
DEVELOPMENT LICENSE AGREEMENT
PLEASE SCROLL DOWN AND READ ALL THE FOLLOWING TERMS AND CONDITIONS CAREFULLY. IF YOU AGREE TO BE BOUND BY ALL OF THE TERMS AND CONDITIONS, CHECK THE BOX AT THE BOTTOM OF THE AGREEMENT. IF YOU DO NOT AGREE TO BE BOUND BY ALL OF THE TERMS AND CONDITIONS, YOU CANNOT USE THE TELE ATLAS PRODUCTS.
This agreement is entered into by and between Tele Atlas B.V., a Netherlands corporation with offices at Luchthavenweg 48, 5657 EB, 's Hertogenbosch, The Netherlands, including its affiliates ("Tele Atlas") and YOU ("Developer") regarding the use for development purposes of Tele Atlas products as made available by Vodafone on the Vodafone developer platform ("Tele Atlas Products") on the terms and conditions as contained in this development license agreement ("Agreement")
The parties agree as follows:
1. Developer License. Tele Atlas grants you a nonexclusive, non transferable, limited license to use the Tele Atlas Products only for the purpose of developing a location based application together with software made available on the Vodafone platform and testing purposes, and not for any other purpose. If you use the application you develop under this license for any internal data processing or for any commercial or production purposes, or you want to use the Tele Atlas Products for any purpose other than as permitted under this Agreement, you must contact Tele Atlas in order to obtain a license to cover such use.
2. Warranty. THE TELE ATLAS PRODUCTS ARE PROVIDED ON AN "AS IS" AND "WITH ALL FAULTS BASIS" AND TELE ATLAS EXPRESSLY DISCLAIMS ALL WARRANTIES, EXPRESS OR IMPLIED, INCLUDING BUT NOT LIMITED TO, ANY IMPLIED WARRANTIES OF NON-INFRINGEMENT, MERCHANTABILITY, SATISFACTORY QUALITY, ACCURACY, COMPLETENESS, TITLE AND FITNESS FOR A PARTICULAR PURPOSE. NO ORAL OR WRITTEN ADVICE OR INFORMATION PROVIDED BY TELE ATLAS OR ANY OF ITS AGENTS OR EMPLOYEES SHALL CREATE A WARRANTY, AND YOU ARE NOT ENTITLED TO RELY ON ANY SUCH ADVICE OR INFORMATION. THIS DISCLAIMER OF WARRANTIES IS AN ESSENTIAL CONDITION OF THE AGREEMENT.
3. Ownership and Restrictions. Tele Atlas retains all ownership and intellectual property rights in the Tele Atlas Products. The Tele Atlas Products may be used on one computer only, and used by one person identified by you.
You may not:
- remove or modify any markings or any notice of our proprietary rights;
- make the Tele Atlas Products available in any manner to any third party;
- assign this Agreement or give or transfer the Tele Atlas Products to a third party;
- reverse engineer, or cause or permit reverse engineering, disassembly or decompilation of the Tele Atlas Products; and
- use the Tele Atlas Products to create any product competing with or similar to the Tele Atlas Products.
4. Fees and Payment. This Developer License is granted free of charge.
5. No Support. Tele Atlas shall not provide technical support, phone support or updates to you for the Tele Atlas Products made available under this Agreement.
6. Limitation of Liability. EXCEPT WITH RESPECT TO DEVELOPER'S INDEMNIFICATION OBLIGATIONS UNDER SECTION 13 ("Indemnification"), NEITHER PARTY NOR ITS SUPPLIERS SHALL BE LIABLE TO THE OTHER FOR ANY INCIDENTAL, CONSEQUENTIAL, SPECIAL, INDIRECT OR EXEMPLARY DAMAGES ARISING OUT OF THIS AGREEMENT, INCLUDING LOST PROFITS, COSTS OF COVER, DAMAGES FOR LOSS OF USE OR INTERRUPTION OF BUSINESS AND THE LIKE, REGARDLESS OF WHETHER SUCH PARTY WAS ADVISED OF THE POSSIBLITY OF SUCH DAMAGES. EXCEPT WITH RESPECT TO DEVELOPER'S INDEMNIFICATION OBLIGATIONS UNDER SECTION 13 ("Indemnification"), IN NO EVENT WILL THE TOTAL LIABILITY OF EITHER PARTY OR ITS SUPPLIERS ARISING OUT OF THIS AGREEMENT EXCEED 500 EUROS.
7. Term and Termination. Tele Atlas has the right to terminate your right to use the Tele Atlas Products if you fail to comply with any of the terms of this Agreement, and at any time upon 30 days notice, in which case you shall immediately stop all use of the Tele Atlas Products.
8. Open Source. If you use Open Source software in conjunction with the Tele Atlas Products, you must ensure that your use does not: (i) create any obligations of Tele Atlas with respect to the Tele Atlas Products; or (ii) grant, or purport to grant, to any third party any rights to our intellectual property rights or proprietary rights in the Tele Atlas Products. For example, you cannot combine the Tele Atlas Products with any program or application licensed under the GNU General Public License (GPL) in a way that could cause the Tele Atlas Product to become subject to the terms of the GPL.
9. General.
10. Compliance with Laws. You agree to comply with all laws applicable in connection with use of the Tele Atlas Products, including applicable export laws.
11. Independent Contractors. The parties are independent contractors. Neither party shall be deemed to be an employee, agent, partner or legal representative of the other for any purpose and neither shall have any right, power or authority to create any obligation or responsibility on behalf of the other.
12. Assignment. Neither this Agreement nor any of the rights or obligations hereunder may be assigned by you without the prior written consent of Tele Atlas.
13. Indemnification. Except with respect to claims solely attributable to the Tele Atlas Product, you shall protect, defend, indemnify and hold Tele Atlas harmless from any and all claims, demands, liabilities, obligations, damages, suits, judgments or settlements, including reasonable costs and attorneys' fees, that solely arise from a third party claim relating to your use of the Tele Atlas Product.
14. Governing Law. This Agreement will be exclusively governed in accordance with the laws of The Netherlands without regard to the conflict of laws principles thereof. In addition to any settlement in a dispute, the prevailing party shall be entitled to the recovery of its reasonable attorneys' fees and associated fees and expenses.
15. Force Majeure. Neither party will be liable for any failure or delay in its performance under this Agreement, except the making of payments, due to causes which are beyond its reasonable control, including an act of God, act of civil or military authority, fire, epidemic, flood, earthquake, riot, war, sabotage, failure of suppliers and governmental action.
16. Confidentiality .You agree to retain in confidence this Agreement's terms and all other non-public information and know-how of Tele Atlas disclosed to or acquired by you pursuant to or in connection with this Agreement which is either designated as proprietary and/or confidential or by the nature of the circumstances surrounding disclosure, ought in good faith to be treated as proprietary and/or confidential ("Confidential Information").
17. No Other Terms. You agree that this Agreement contains the complete agreement for the use of Tele Atlas Products. If any term of this Agreement is found to be invalid or unenforceable, the remaining provisions will remain effective.
---